At Beaver Framing, we're committed to delivering an elevated framing experience for every client that walks through our doors. We believe that a frame is just as important as the art it protects and are fastidious about creating the perfect showcase for your unique piece. Our team makes that process as simple and straightforward as possible. Using only the highest quality materials and refined framing techniques, we'll make sure your artwork leaves our shop looking better than ever.
Whether you're looking to frame a piece for your art gallery or need help selecting the right combination to preserve and display precious objects, our creative master framer has extensive experience selecting, customizing, and designing the perfect piece.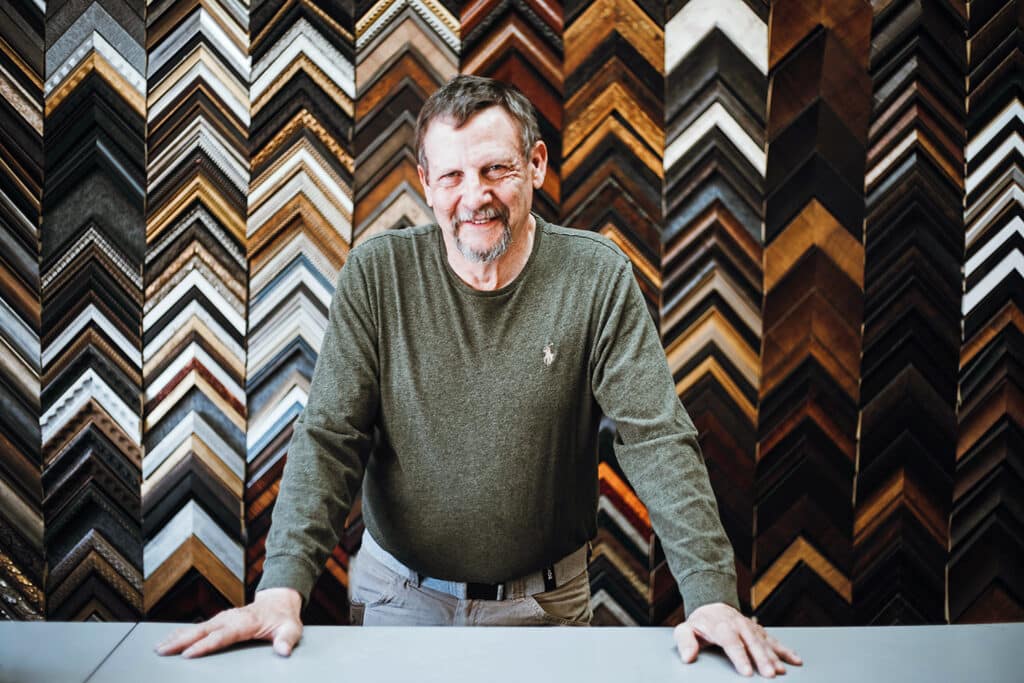 John Coles, our master framer, was born and raised in the Beaver State, Oregon! After graduating from Virginia Tech, John spent time living in Virginia before moving to the Vail Valley in 2004 and starting his work with Beaver Framing.
A CPF from the Professional Picture Framers Association, John is one of the most trusted professionals in the framing industry. His certification, extensive knowledge of preservation, and keen sense of creativity for design make him an invaluable asset to the Beaver Framing team.
Ready to get started on your custom piece?