We use only the highest quality materials and work with customers one-on-one to help pinpoint the best design based on style, color, and material.
Here you'll find unique designs, custom frames, and top-tier customer service.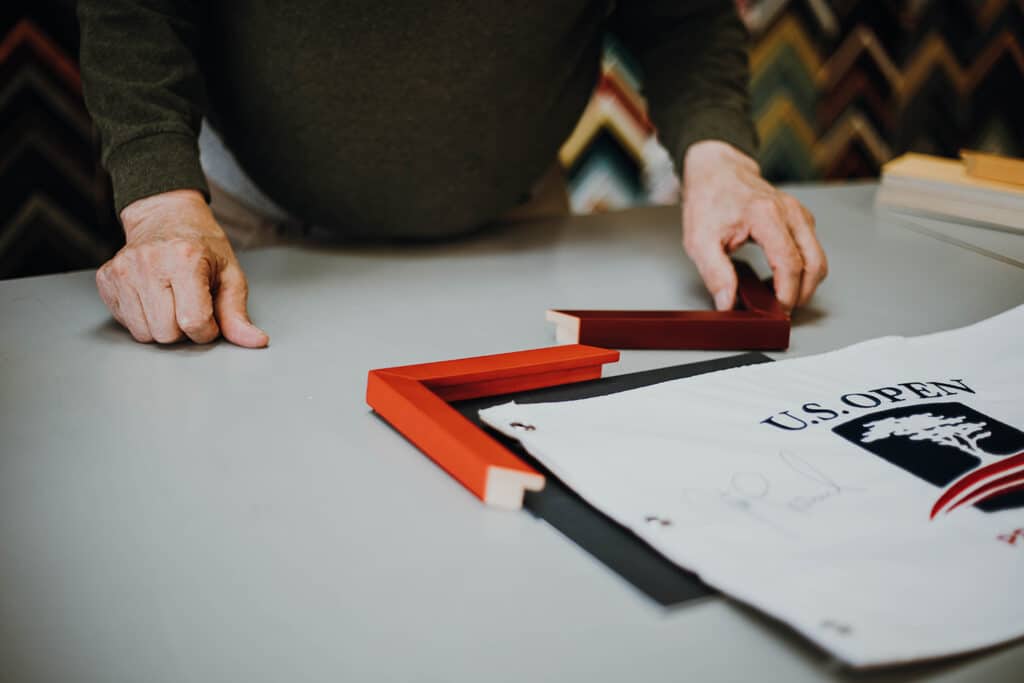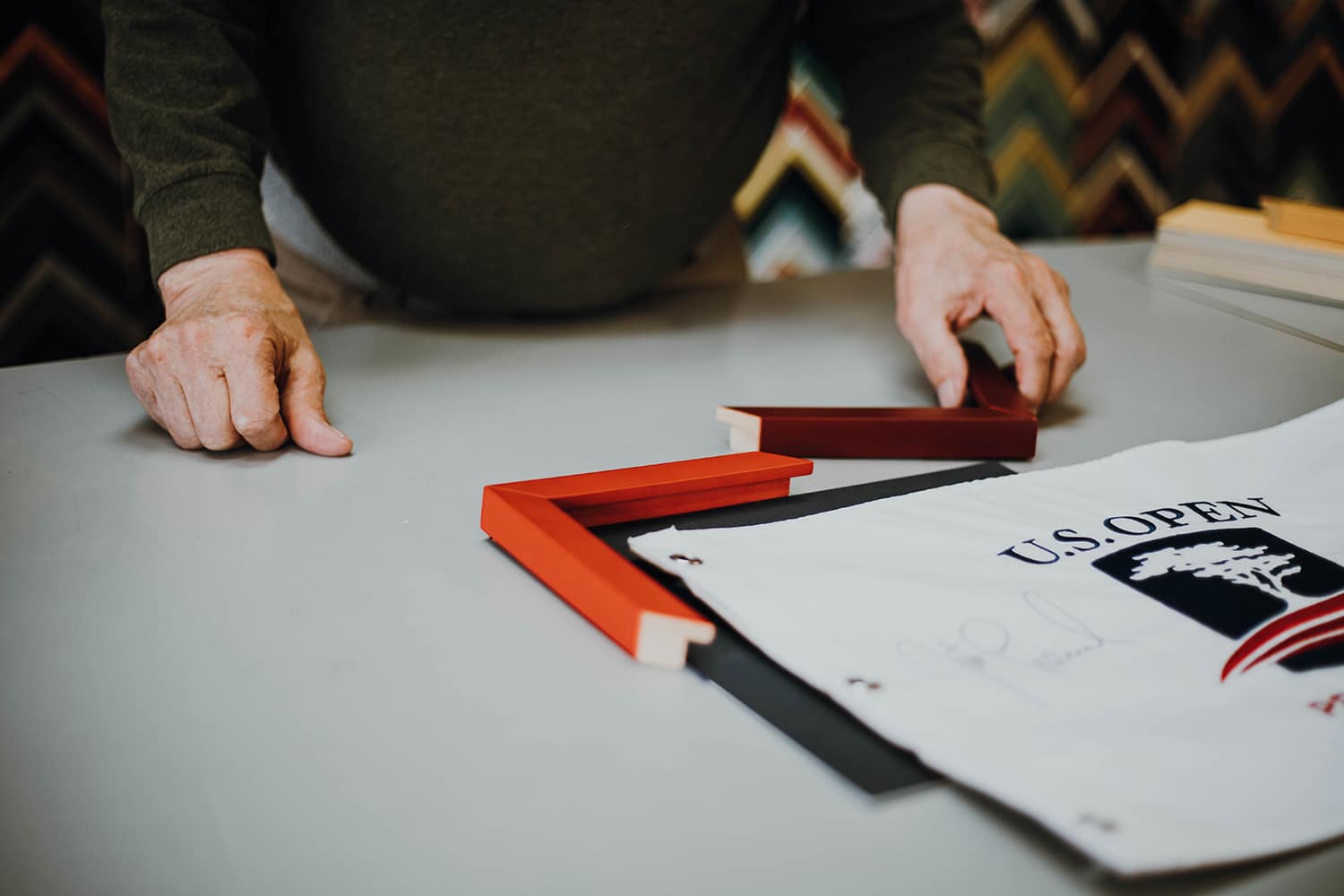 There's no doubt about it—a frame holds a lot of power. It quite literally holds everything together both aesthetically and structurally! That's why we're so passionate about offering only the highest, preservation-quality frames and glass. Every piece deserves a custom frame that both highlights and enhances its beauty while protecting it from environmental elements, such as sunlight and humidity.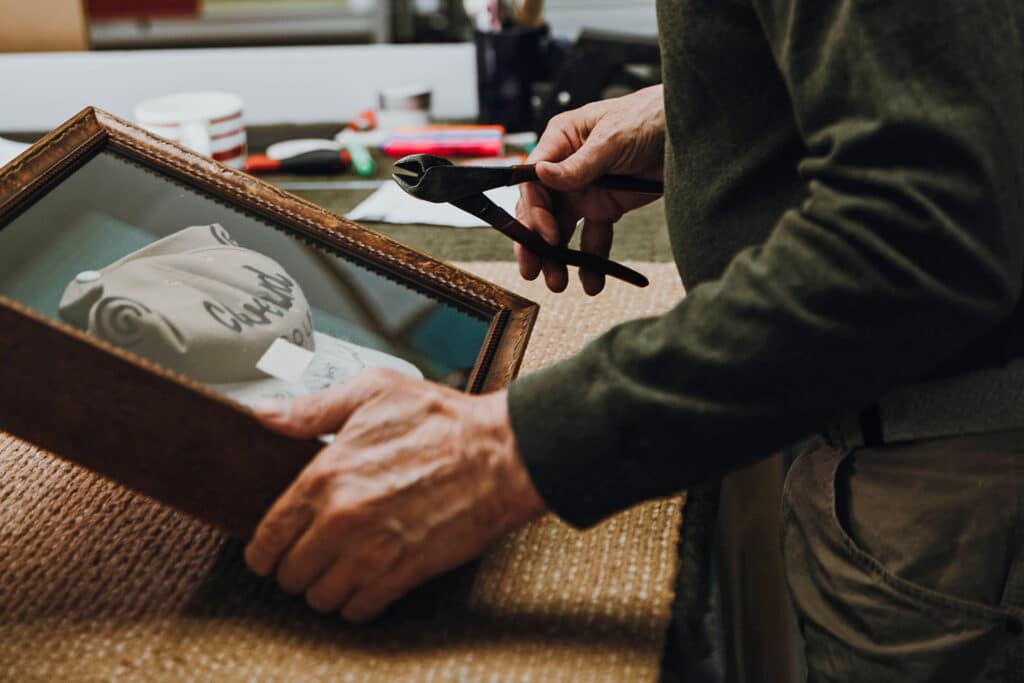 Mounting and shadowboxing takes a lot of finesse to get just right. With three decades of experience, our master framer is very well-versed in all aspects of framing and displaying items. From gorgeous art pieces to precious mementos, musical instruments to collectibles and memorabilia, we take the time to ensure each item is displayed artfully and securely.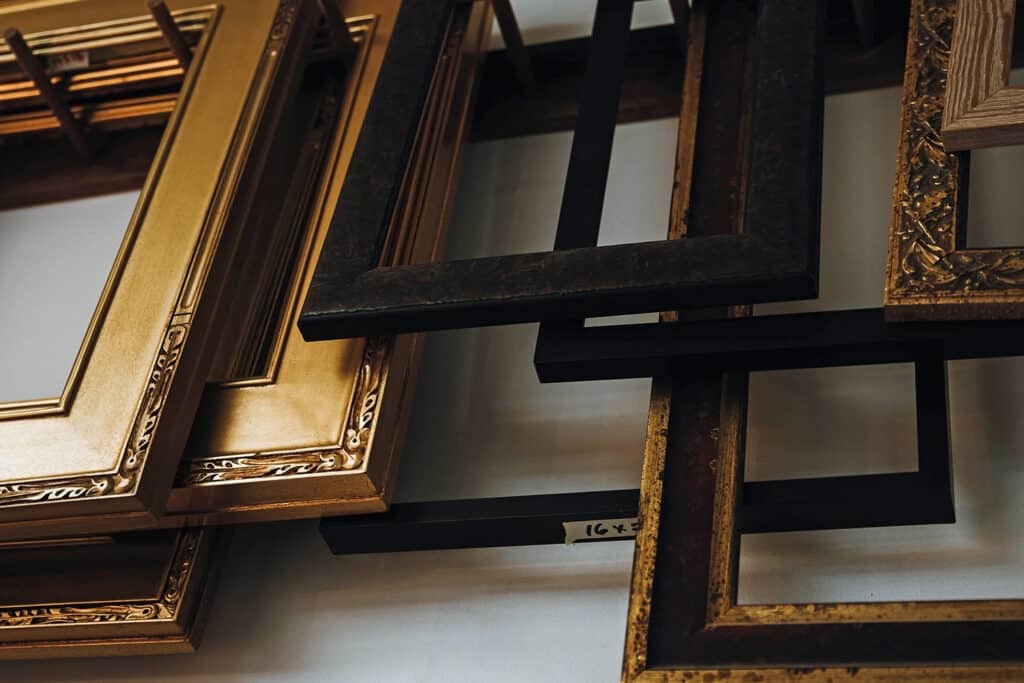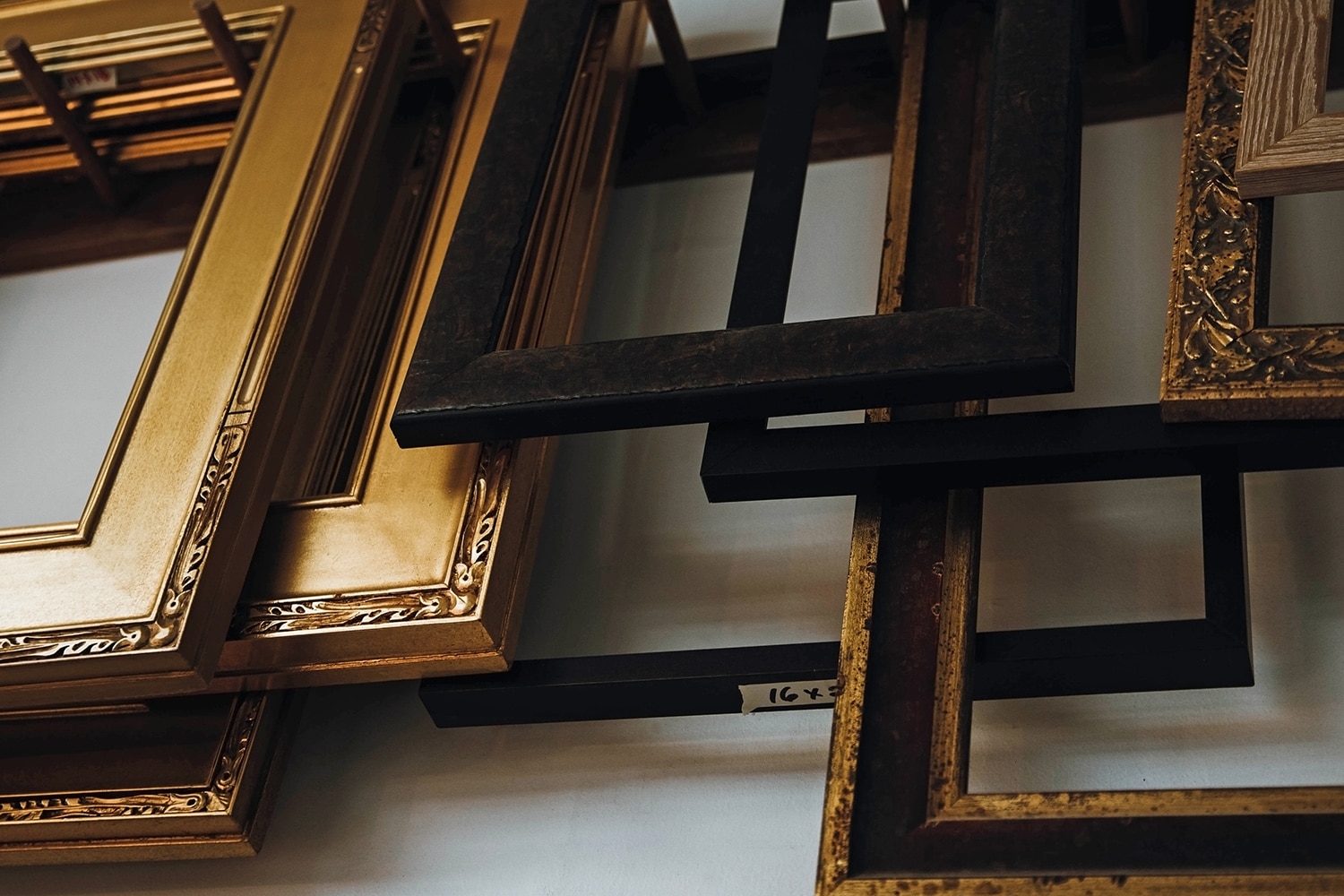 Need a frame right away? Come browse our varied selection of ready-made frames. They make excellent gifts and are the perfect addition to built-in shelves, mirrors, and a variety of other wall decor.
Give us a call or fill out the form and one of our team members will be in touch with you shortly.